Among the eleven biggest Midwestern cities, Chicago has experienced the largest drop in homicide rates over the past quarter-century, while Cincinnati has experienced the largest increase.  The other nine cities are scattered between the biggest loser and the biggest gainer, reflecting a range of markedly different urban experiences with lethal violence since the mid-1980s.
This rather messy graph indicates the annual number of homicides (murder and other nonnegligent manslaughter) per 100,000 residents for each of the eleven Midwestern jurisdictions with a population of more than 250,000: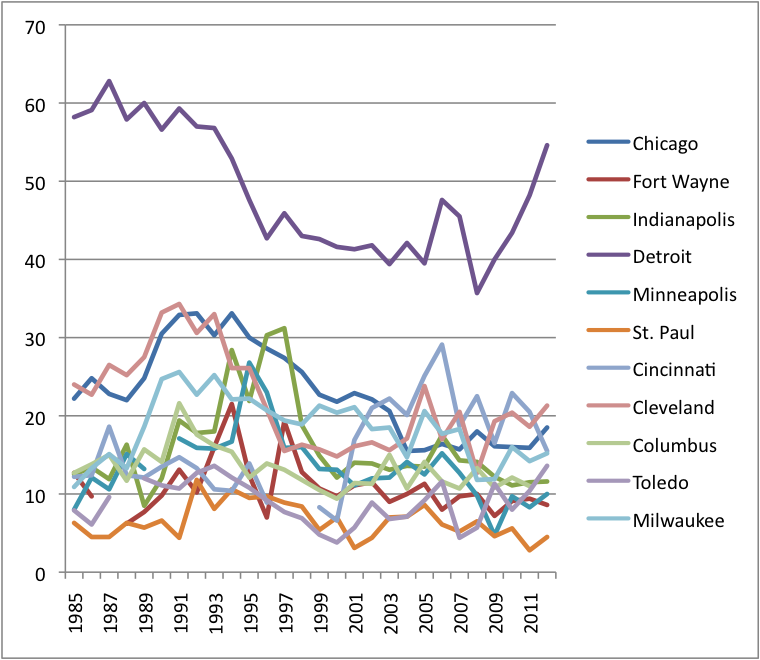 Other than Detroit's position as the region's perennial homicide champ, it is hard to discern any patterns in the mass of lines.
The following table provides a clearer picture of each city's trajectory.   (more…)