In the first post in this series, I explored the persistent racial disparities in Milwaukee arrests.  How does Chicago compare?  In a nutshell, the overall disparity rates are remarkably similar in Milwaukee and Chicago, but the War on Drugs drives the disparities to a much greater extent in the Windy City than here.
Let's start by taking a look at black and white arrest rates in Chicago since 2000: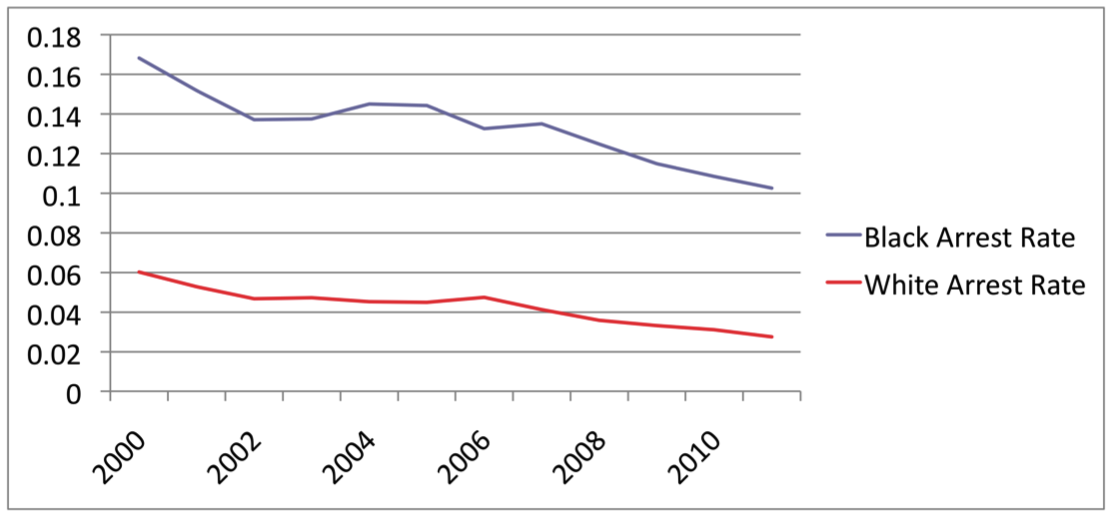 As is apparent, arrest rates have been coming down for both races, but white rates remain well below black.
Here is what has been happening in Milwaukee during the same time period:   (more…)